Are you ready?
The T.R.I.B.E.™ 5K Challenge is HERE!!
And don't you worry! We have 3 MONTHS to prepare TOGETHER!
Presenting to you the first ever 5k training program specifically designed for bariatric patients by bariatric patients & professional Registered Dietitians and Physical Therapists.
Here are all the details you need for the
T.R.I.B.E.™ 5K Race & Training Program!
What:
Doing a 5K- Running, walking, swimming or biking (or any movement you'd like)
Where:
the 5k race weekend is virtual! You can run it from anywhere!
When:
The 5k Challenge (aka the training program within the T.R.I.B.E. Membership) begins June 6. The program is 12 weeks to prepare you for the race weekend which is Saturday, August 26th - Sunday, August 27th
#paceyourself
Who's ready to lace up their shoes and join me and our T.R.I.B.E.™ community over the next 3 months?!
This journey is a race, not a sprint. You must pace yourself in every aspect. This summer in the T.R.I.B.E.™ We will be using the slogan and #paceyourself. Together, not only are we going to move our bodies, but we are truly going to tackle consistency on this journey TOGETHER!
Watch the video below to learn more.

Together, we are going to do something we probably never thought we could do.
Ever dream about being able to move your body and/or find movement your body loves?
Now's Your Chance!
Have you ever struggled with:
Feeling overwhelmed with the food tracking
not knowing how to plan your workouts
feeling restricted
Struggling with working out consistently
and, most importantly, feeling so alone?
Well, then I have the perfect plan for you!
T.R.I.B.E.™ cuts out the confusion of not knowing what to eat or how to move your body after WLS.
We also support you and hold you accountable as you work towards hitting all your goals!
Not much of a runner? That's okay! You don't have to be!
Our T.R.I.B.E.™ 5k Training program is accommodating to ALL people. Whether you are a conditioned runner, someone who's never worked out, or perhaps you struggle with joint pain or other physical challenges, don't worry we've got you covered!
This is the FIRST Bariatric Specific 5K training program out there!!
Have you ever tried using a generic 5k preparation app on your phone? Sure, those training programs are perfectly fine for the average person, but you Babe, are not average. YOU are a bariatric patient and as a bariatric patient you have unique needs and challenges. Not only when it comes to training properly but when it comes to fueling properly too!
I know that the journey to fitness after weight loss surgery can be a challenging one, but I'm here to make it a whole lot easier and a lot more fun.
Not only is this 12-week training program designed specifically for those who have had WLS, it's also written by our team's registered dietitians and physical therapists who know what they're talking about.
They've taken into account the unique needs of our community and created a program that's perfect for us!
What's included in the T.R.I.B.E.™ 5k Challenge?
A 3 month 5K training program
customized specifically for the bariatric community made by our team's Registered Dietitians and Physical Therapists. Training program includes: walking modifications, swimming, rowing, and biking substitutions, and a 10k training schedule for our more advanced runners.
Step by step instructions
on videos and materials to go through with checklists to keep on track.
RD & PT lead workshop presentations and support!
Topics of these workshops will include:
Footwear, clothing, and safety
Training to avoid injury
Fueling for your workouts
Rest + stretch
Downloadable program workbook,
guides, and progress trackers that you will customize to your movement goals
Weekly training plans
and check ins as well as monthly check ins
Bariatric Buddy group
you will be matched with other bariatric buddies who are local to you to connect, hold each other accountable, and possibly train together!
Access to all my exclusive trainings
and modules that will be included throughout the 3 month program.
A custom TSD and T.R.I.B.E.™️ 5k Race Day Bib
An invite to the T.R.I.B.E.™️ 5K Race Day After party
to celebrate and share with everyone!
A chance to win an incredible Bariatric Gift Box
valued at over $500 that will include all of my favorite things!
As Long as You are a T.R.I.B.E.™ Member, You Will Have Access to Join In On This Program!
You will NOT be charged anything additional to be a part of this program.
It is INCLUDED in your standard T.R.I.B.E.™ membership which already includes:
Dozens of bariatric nutrition modules, trainings, and workbooks

40+ live events and support groups each month, lead by bariatric professionals who have also had WLS

100's of recipes

100's of workout videos

Ongoing accountability, support, and community!
What if you JUST want to run the 5k?
Totally okay! We want each and every person in the WLS community to get up and participate in the 5k race weekend with us! You do NOT need to be in the T.R.I.B.E.™ Membership program in order to run the race.
HOWEVER, you DO need to be in the T.R.I.B.E.™ Membership program to access our 3 month training schedule, modifications, work out plans, fueling for nutrition guidance, the workshops and the official training plan workbook.
T.R.I.B.E. 5K Scholarship Program
Current T.R.I.B.E.™ members are automatically enrolled in the T.R.I.B.E.™ 5k race as well as our robust training program. If you are NOT a T.R.I.B.E.™ member, and you would like to become one in order to have access to the training program as well as be granted into the T.R.I.B.E.™ 5k race weekend, CLICK HERE.
If you just wish to participate in the 5k without being a member that's okay! We are asking you to choose your own race registration fee that YOU feel comfortable with!
100% of the T.R.I.B.E.™ race weekend proceeds are going to be donated to our T.R.I.B.E. 5k Scholarship Program! Not only will 100% of the proceeds be donated to WLS patients to be granted a T.R.I.B.E.™ membership, but The Sleeved Dietitian, LLC will be matching every dollar to the fund!
Current members are also welcome to donate below. While your registration fee is included in your membership and you absolutely do not need to pay anything additional, if you would like to donate to WLS patients in need of support to join our community you too may donate below!
Step into the best version of yourself!
JOIN T.R.I.B.E.™ Membership
Includes T.R.I.B.E.™ 5k registration, access to the training program, and full use of the T.R.I.B.E.™ Membership


Join T.R.I.B.E.™ Now
Register for the 5k ONLY
Choose any amount you feel comfortable with to register for the race weekend and donate to our scholarship fund. Members may also donate additionally here if they wish.
Register for the 5k now
Want to win a prize?
At the end of the 5k Race Weekend in August we will be giving away an incredible Bariatric Gift Box valued at over $500 that will include all of my favorite things!
To win:
Make sure you follow and tag me (@thesleeveddietitian and @the.t.r.i.b.e.membership) on your Instagram post or story of you doing the 5K as well as use the hashtags #paceyourself #tribe5kraceweekend The more you tag us during race day, the more times you will be entered to win!
what others are saying
our commitment is To create the most inclusive space in the WLS community
From "emotional binge eater" to "mastering maintenance with ease".
"After learning the bariatric basics my anxiety with food is totally gone. I'm an emotional binge eater, but through using Jamie's Bariatric Breakthrough Meal Plate Method I've been able to take the power away from food. Using this tool, I learned new coping mechanisms and realized that there are no "good" or "bad" foods."
Jessica
From "extreme anxiety" to "losing 30+lbs of regain without counting calories."
"The bariatric basics, along with the Bariatric BreakthroughMeal Plate Method, truly saved my life. I finally stoped comparing myself to others and started practicing daily self-care to manage my extreme anxiety. I'm proud to say using this approach I've maintained 30lbs of regain I lost for almost 2 years now without ever having to count one single calorie. "
Sam
"The guidance through the aspects of the bariatric experience, along with the community style support were invaluable to me. I was able to see that not only was I not alone in my struggles, but that I was being unnecessarily hard on myself. The mindset work that is built within the program truly gave the perspective I needed to grow in many aspects of my life. "
Judi Jin
"This program helped me realize why mindset work is just as (if not more) important than the calories I consume. The mindset work is what sets us up for long term success and gives us the tools to find other coping mechanisms than food (which was previously the answer for all of my emotional issues). Jamie provided an outline for how to continue the goal-setting and mindset work that the program had laid the foundation for. The ongoing support that I receive from Jamie and the other T.R.I.B.E. leaders and members has been one of the best parts of my life."
Ashley King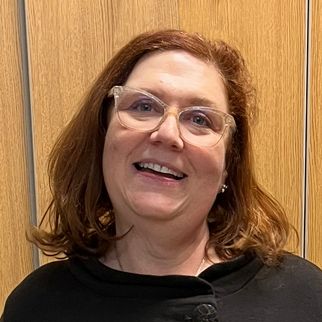 "My biggest takeaway from the program is the importance of consistency without perfection. I am able to be present with my family, at work, in my religious services, and with my food. I'm more accepting of myself and of others. And to top it all off, I also lost weight."
Ann Panchik
From "perfectionist" to "I am worthy and I am enough."
"Jamie's group coaching class has taught me about being consistent, that progress is more important over perfection, that having a B- mindset and "half-assing" it is better than "no-assing" it. Her approach has changed my all or nothing mindset. My biggest win or epiphany...on mindset work [is] that I am worthy just as I am. If I never [lose] another pound on this journey, I am worthy and I am enough. This gave me the freedom I needed to work on getting out of the perfectionist all or nothing mentality. If you are considering joining this program, don't even waste another second thinking about it, just do it!"
Alyssa Gomez
From "goal-averse" to "prepared for the road ahead."
"Fear of failure has very often kept me from even creating goals in the first place. Through the program, I was able to create small incremental goals and [break] down what action steps would be needed to reach those goals. It was very helpful and made me feel less "goal averse." I was able to build up my toolbox to ensure I was prepared for the road ahead and set myself up for long term success...You are worth the investment!"
Sara Sylvester
I'm already a T.R.I.B.E.™ Member, can I join?
I used to be a T.R.I.B.E.™ Member, can I rejoin to take advantage of this program?
Can I just join this program without being a T.R.I.B.E.™ Member?
When does the program start?
Is this the same as your 1:1 nutrition coaching or your small group coaching?
What if I would prefer to work with you 1:1 or in a more intimate/individualized setting?
How many other people will be in this program with me?
How much weight will I lose by doing this program?
What if I can't make it to the live workshops or training?
I'm (*insert how many months pre op or post op you are), can I join?
How much does the program cost?
Can I join if I live outside the US?
What is the refund policy?
When will I get all the details and the materials for the program?